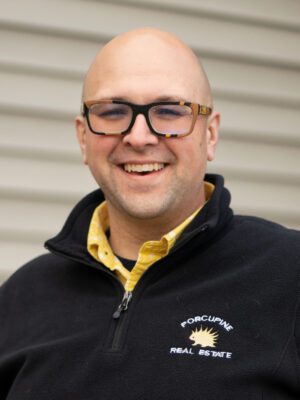 Getting out of New York was the only thing on Dominic's mind when he moved to New Hampshire during the pandemic in 2020. When researching where to move, Dominic stumbled upon the Free State Project. The FSP values and principles resonated with him and his wife, so they visited New Hampshire, went to a Free State Project potluck, and decided then and there that the community was what they were looking for. They made the move, rented for six months, and then bought their home in the Seacoast.
After several years in food service, Dominic made the leap to being a REALTOR so that he can have the flexibility to continue his activism and involvement with the community. Dominic loves country life and helping people find homes in smaller, rural towns where they have nothing but peace and quiet. He also enjoys working with people who want to buy land and build tiny homes.
Dominic is an animal lover and currently has dogs (and soon, chickens). He has renovated his kitchen on his own and is a foodie who collects bourbon and scotch. His wife, Brandi, is an artisanal cheesemaker.
Dominic works in all of the regions of New Hampshire.