Porcupine Real Estate Blog
Porcupine Real Estate Completes First Bitcoin-Only Transaction in New Hampshire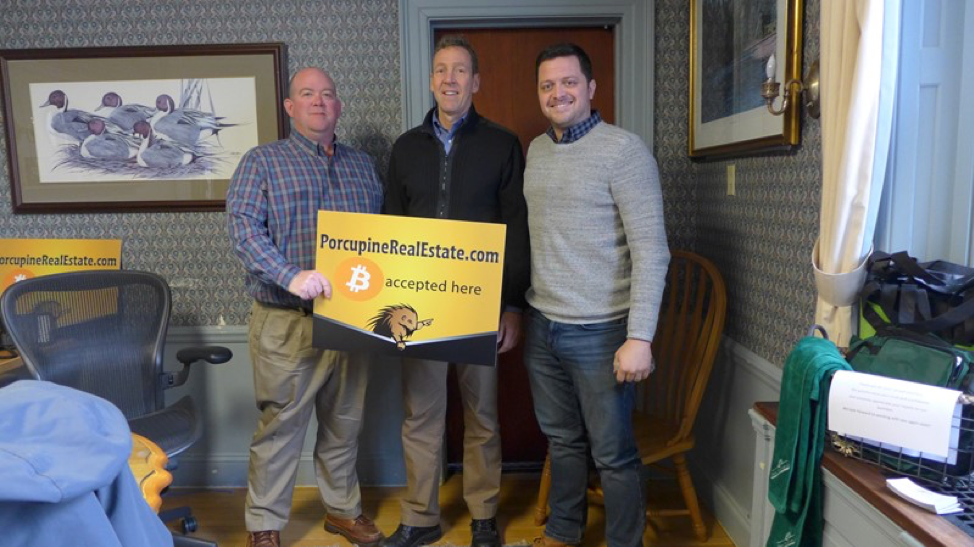 Manchester, NH, March 6, 2018 - New Hampshire real estate broker Mark Warden of Porcupine Real Estate recently completed the state's first-ever real estate transaction entirely in Bitcoin. Warden, an early adopter of the cryptocurrency, was one of the first political candidates in the country to accept bitcoin donations during a state legislative run back in 2012. Since then, he had been looking to incorporate cryptocurrencies into his real estate business. "Bitcoin is gaining popularity in New Hampshire, and we need to embrace the innovation. The Granite State is experiencing a real-life experiment in how an economy can adapt to this fast-changing environment. The state boasts dozens of businesses that accept payment in crypto, and the legislature passed a bill in 2017 to specifically exempt persons using virtual currency from being licensed," stated Warden.
Porcupine Real Estate promoted several listings for sale for Bitcoin, and the home buyer learned about the property through a post on Reddit. The purchaser, who wishes to remain anonymous, is a website developer involved in trading cryptocurrencies and has been involved in Bitcoin (BTC) for only a few years, but did well as an early investor/speculator in Ripple (XRP).
The house is in Manchester and sold for approximately 25 BTC. Parties to the transaction paid their closing costs (transfer tax and title insurance expenses) in USD. In the future, as this space matures, more title companies will be willing to tolerate the volatility and accept funds for all aspects of the closing procedure in crypto. Warden was able to utilize a local settlement company, Sweeney Title Services, who set up a Bitcoin wallet to accept the earnest money deposit. Owner J.L. Sweeney explains how it came about, "Mark came to us wanting to do this Bitcoin closing. I've been interested in Bitcoin for a while now, and this was the perfect opportunity to try it out in a real estate transaction. It was easy to set up the wallet and receive and send deposit funds. The closing went very smoothly."
Warden sees the use of cryptocurrency in real estate transactions as a trend that is here to stay. "We have seen a number of 'bitcoinnaires' who are converting crypto holdings into income-producing assets including real estate. A low-maintenance rental property is an ideal candidate for such a rebalancing of assets for holders of large amounts of bitcoin who want to take some winnings off the table and provide long-term passive income." Porcupine Real Estate has identified numerous properties in NH whose sellers will accept crypto as payment. As Warden explains, "Cryptocurrency and blockchain technology are here to stay. We are trying to stay ahead of the curve with real property applications."
About Porcupine Real Estate:
Porcupine Real Estate assists with buying and selling homes and property in New Hampshire. Founded by Mark Warden, Porcupine Real Estate is comprised of professionals committed to helping clients find the right town and the right property. The firm has been a sponsor at NH Liberty Forum and Free State Blockchain Digital Assets Conference and continues to be a leader in working with cryptocurrency experts and to users in real estate applications.