Porcupine Real Estate Blog
Client Profile – Becky & Adam – Seacoast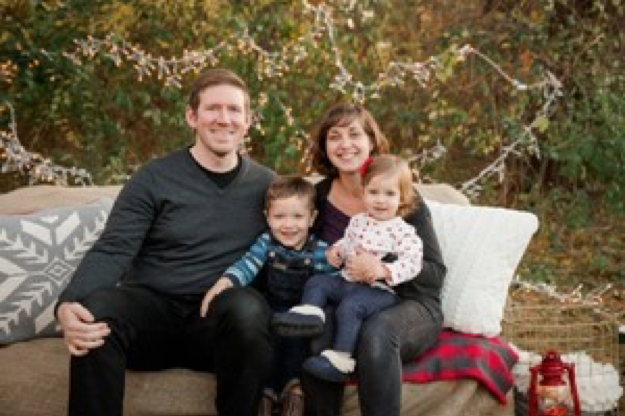 Becky & Adam moved to New Hampshire from California four years ago to be a part of the Free State Project. Adam works remotely as a software engineer, so moving to New Hampshire wouldn't require finding a new job.
They rented for a bit in Manchester and then in Greenland, and decided that the Seacoast would be the best fit for them. Becky explains, "We wanted to stay in the Seacoast, close to our community of friends, and we ended up in Dover because we found a house we loved! The "Freecoast" is beautiful and has a ton of resources for kids and families; I don't really think you can go wrong with any of the towns in the region."
Since moving to New Hampshire, Becky, a stay-at-home mom to a 15-month-old and 3-year-old, started a Facebook group for "Future Seacoast Homeschoolers," to help connect parents of pre-school-aged kids who plan on homeschooling. The group has grown to 150 members and their weekly meetups often draw about a dozen families. According to Becky, "Homeschooling is incredibly popular in New Hampshire. I'm very excited for our kids to grow and learn in such a thriving and positive environment."
Becky, Adam, and the kids are enjoying all that Dover has to offer, but especially enjoy all that the downtown has to offer: Flight Coffee Co with its New Hampshire-roasted coffee, the Children's Museum of New Hampshire, and the kids' room at the Dover Library.
Welcome home, Becky & Adam!