Porcupine Real Estate Blog
Client Profile – Jonathan & Jaimie – Wilmot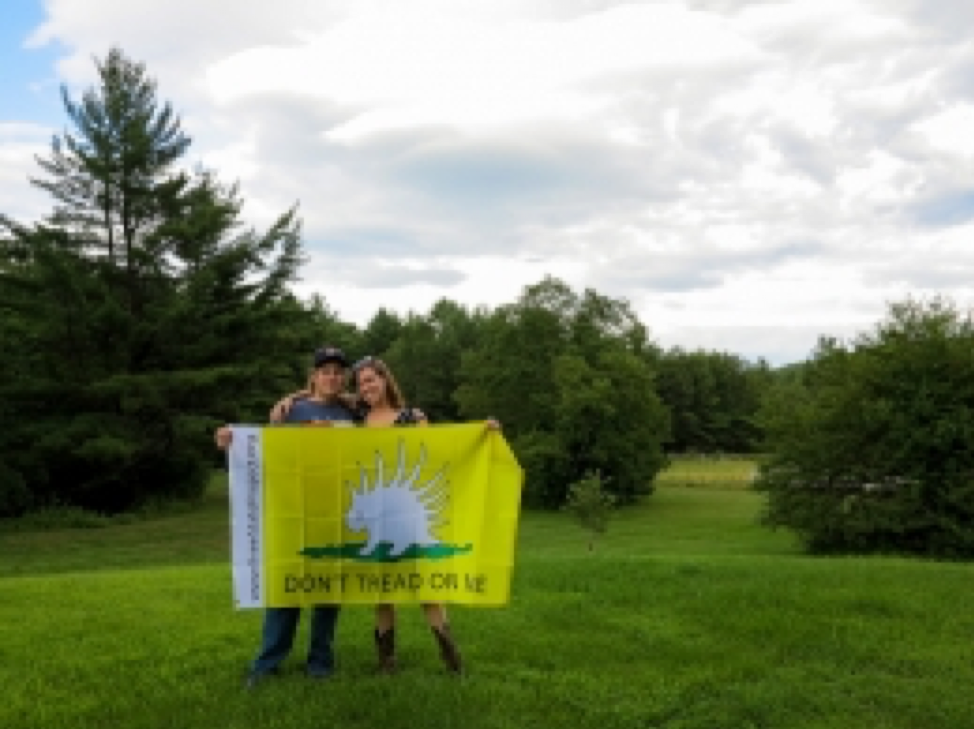 Anxious to leave corrupt Rhode Island, Jonathan & Jaimie moved to Wilmot, New Hampshire. The idea of living in a state with more personal freedoms appealed to them, and they decided to join the Free State Project. After receiving an outrageous retroactive tax bill on their vehicles, their commitment to move to New Hampshire became even stronger.
Why did you move to Wilmot? 
We both worked remotely while "house shopping" and didn't have a particular city or county in mind, just wanted to be south of the White Mountains. Amy found us a property that matched all our needs and when we finally saw it in person, we knew we were home! We also had spent some time vacationing a couple of summers before and had driven through and really liked the area.
What are your favorite things about Wilmot?
Friendly neighbors, they have been very generous and shared their backyard garden produce with us. The proximity to everything in the area, including hiking trails up Mt Kearsarge, the lakes district, Concord, etc. With a small college nearby, there's a good amount of small shops, breweries, restaurants, and farm stands.
What's your favorite thing about your new house? 
How it instantly felt like home! Plus the 6-stall horse barn for our future critters. Having a river and a mountain in our backyard is pretty cool too!