Porcupine Real Estate Blog
Client Profile: Josh & Kat – Newport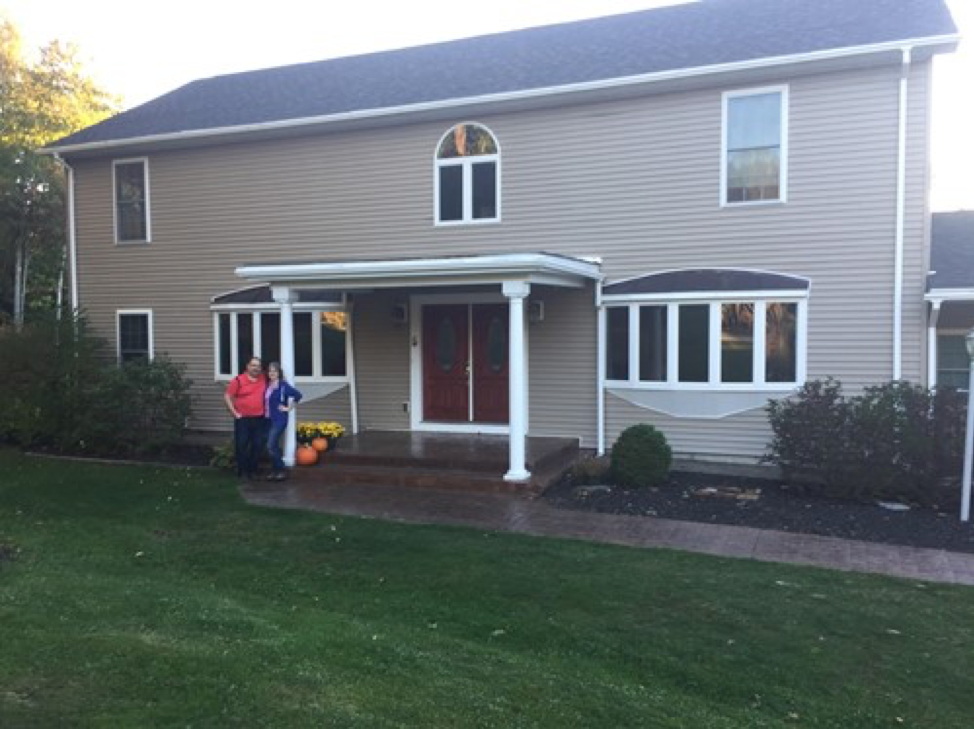 When Joshua and Kat were considering moving from Iowa to the Northeast, their decision was between Vermont and New Hampshire. New Hampshire finally won in the end, due to its natural beauty, proximity to family & work, and its more favorable political environment.
Starting their search from afar, Josh & Kat contacted Porcupine Real Estate about a year prior to their actual home purchase. "Mark and Constance were supremely patient and easy to work with, which made the whole experience far easier than it otherwise has been in the past. Everyone we worked with was fantastic - from the financing folks to the people who kept us informed of the state of the process. Pretty much made it as easy as it could be, given our circumstances."
Choosing a town in which to settle wasn't so difficult. Josh & Kat found a house they fell in love with, and everything else fell into place. Now that they are here, they like that Newport has everything they need, from good food to a variety of shopping options and, of course, that quintessential New England vibe.
Josh & Kat were looking for a property with a large amount of land that had both open and wooded spaces, abundant privacy, a modern house, and mountain views. As Josh explains, "The property had the special something that you know when you see it." The couple plans to raise animals and food for themselves and the property has the space to build their homestead as they envision it instead of adapting someone else's vision. "We looked at many other properties - we almost made an offer on another - and then we saw this one and it clicked for both of us. I can't really point to any one factor outweighing the others, it was that certain ineffable, holistic sense of it just being right for us."
Perhaps most important is that Josh & Kat know that New Hampshire was the right place to settle. "It's got everything we want and need; mountains, beaches, low taxes, a rather spread out population and actual seasons. Whatever we want to do we are generally no more than a two-hour drive to it - want a seafood dinner overlooking the ocean? Got it. Want to go hiking to the top of a tall peak? Check. Want to go skiing/snowboarding? Yep, that too. Like antiquing? It's here. Feel like a night out on the town? It can be had."
Welcome home!