Porcupine Real Estate Blog
Client Profile: BJ & Joslyn – Nottingham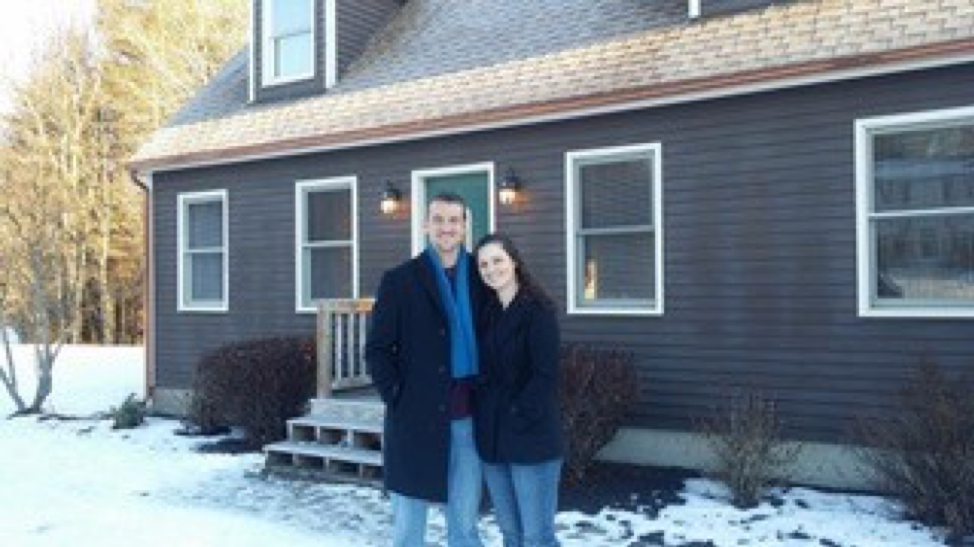 BJ & Joslyn first learned about the Free State Project during the 2012 Ron Paul campaign. Joslyn's attention was captured and she began researching all the aspects of New Hampshire, the FSP, and other intentional libertarian communities. BJ was skeptical at first, mostly because of Joslyn's extreme dislike for cold weather. Fast forward three years: Joslyn graduated from veterinary school and the couple started looking more into the logistics of moving to New Hampshire. In November 2014, they signed the FSP pledge, and by April 2015, they were Free Staters.
They fell in love with New Hampshire and the Freecoast community. As BJ states, "Granite Staters are friendly, helpful, and understanding to begin with, and the addition of FSP movers that all share the same core values with us makes the sense of community and wealth of friendships seem almost effortless. We truly feel that we have found our tribe."
With Joslyn's veterinarian position in Manchester and BJ's job as a basketball coach located in the Freecoast, the couple wanted to be halfway between their respective jobs and not live in a city. They had a long list of criteria for their dream home, but the most important factors were that the home had to have a barn and enough land for Joslyn's horse hobby. The perfect home was found in Nottingham. "We moved in two days before Christmas with the help of many FSP friends, and are extremely happy in our new home - doing DIY projects and making it our own. After a lifetime of renting, home ownership has proved to be even more rewarding than we imagined!"
BJ & Joslyn love the small town feel of Nottingham, the rural community style, and the convenience to shopping highways. BJ has already made connections with the town rec department and will be using their facility for basketball player training sessions. Joslyn recently began horseback riding lessons at American Dream Stables in Nottingham, and BJ has been exploring cross-country ski trails at every opportunity.
Welcome home, BJ & Joslyn!