Porcupine Real Estate Blog
Client Profile: Russell and Heather – Weare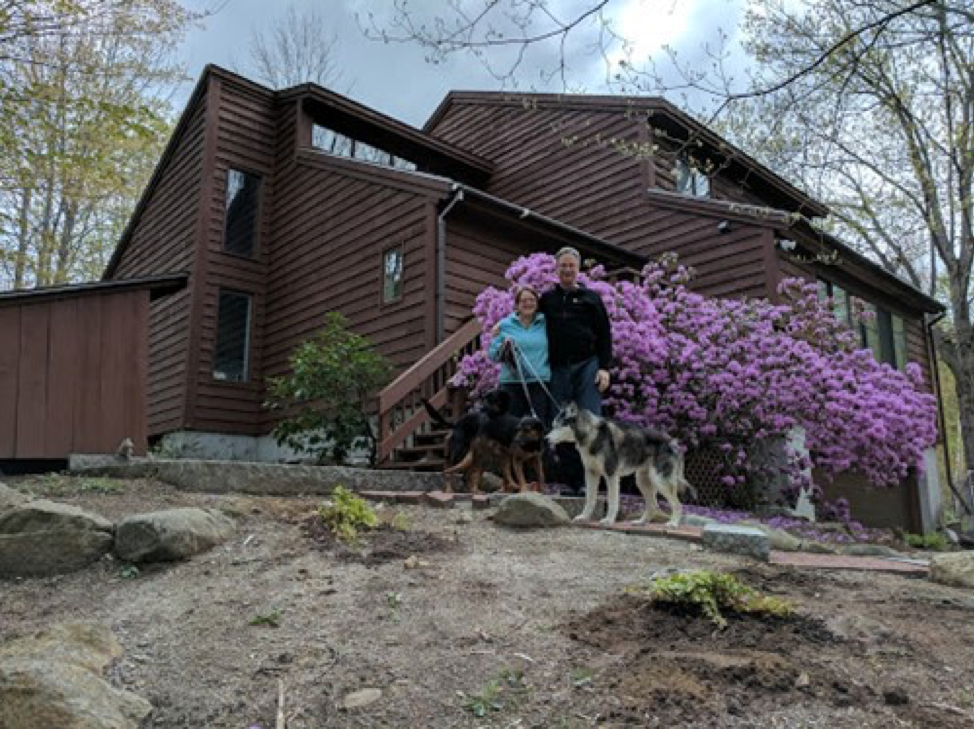 Russell & Heather were anxious to escape New York because of the crushing taxes and were excited to move to New Hampshire to be a part of the Free State Project. Russell's job is location-independent, but he needed to be close to either the Manchester or Boston airport.
The couple chose to settle in Weare because they loved its rural nature. "We don't have a problem with the neighbors over our dogs barking, and we're only 30 miles from Manchester or Concord." Both Russell and Heather have enjoyed the scenery on the backcountry roads and like that there is only one hill to bicycle over between home and the Country 3 Corners store. Even cooler is the possibility that the pond on their new property is an old mill pond.
So far, one of the best parts of the move is that they cut their property taxes in half. Other things they love about living here include how welcoming people have been, and the culture of freedom. As Russell explains, "People are very helpful, but they assume you know what you're doing, and that you will ask for help if you need it." Heather is settling in, too. She's already connected with two knitting groups and may join a third.
Welcome home, Russell & Heather!