Porcupine Real Estate Blog
Tips for Making a Small Bedroom Feel Large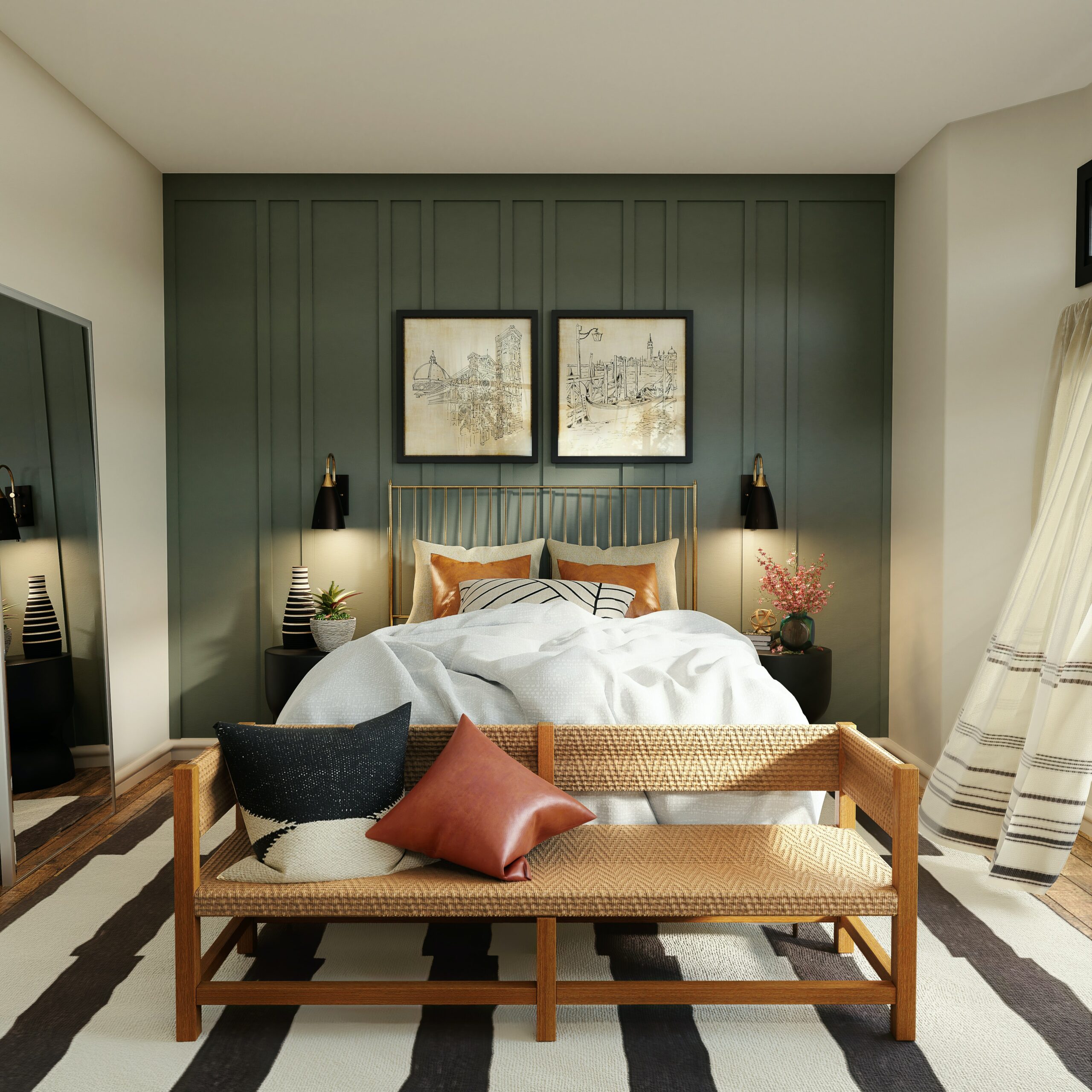 Maximizing space in a smaller bedroom and making that room look and feel larger isn't impossible. These tips won't break the bank or drain months of your time. Here are a few tips to make your small bedroom feel larger:
Paint: Use paint colors to your advantage. Light, cool colors and light, cool-toned colors are the best for making your room look larger. Use vertical stripes to make your room feel tall. Paint your ceiling a dark color to enhance its larger, taller feel.
Furniture: Some pieces of furniture can make your room feel small. Avoid bulky bed frames and instead choose smaller, more delicate-looking frames that will take up less space in your room. For the added perception of extra square footage, leave a few inches of space between your furniture and the wall. It will create the illusion of spaciousness as it makes the room look more open.
Wall-Mounted Nightstand: Instead of having bedside tables on each side of the bed, use floating shelves or wall-mounted nightstands. It will make the room feel and look more open since more floor space will be seen.
Multipurpose Furniture: Storage beds work wonders by creating additional storage without adding any additional furniture. There are storage beds with under-the-bed storage and headboard storage.
Mirrors: Mirrors create the illusion of more space. This could be just by having a larger wall-mounted mirror in the room or adding floor-to-ceiling mirrors, which will dramatically increase the perception of a larger space.
Wall-Mounted Lighting: Having wall-mounted lighting aids in avoiding the issue of clutter on tables and shelves. It will draw the eye up instead of down at cluttered areas.
With just a few simple updates and some new furniture, you can create the illusion of a larger bedroom. If you are looking to make some smaller updates then start with the cosmetic tips and move on to the larger ones when the time comes. Implementing just one tip will get you on your way to a bedroom with a grander feel.