Porcupine Real Estate Blog
October Real Estate Market Update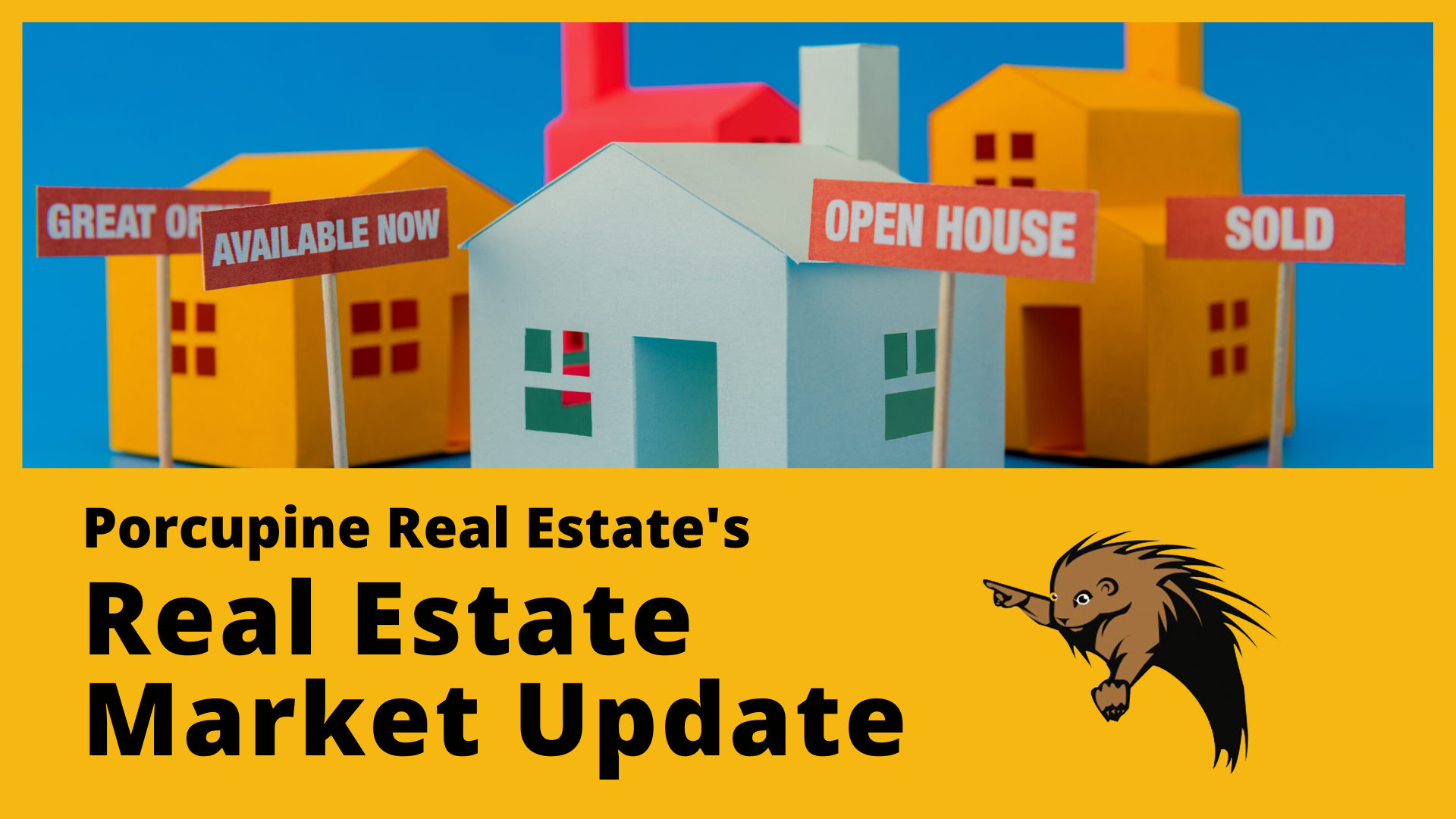 Single Family Homes and Condos
After three years of a seller's market buying frenzy, it feels like the overheated market is finally slowing down. Is that the case?
Yes and no. We are still seeing a relative lack of sufficient inventory to feed the demand for housing units (both sales and rentals).
The recent significant spikes in mortgage interest rates have definitely had a chilling effect on the real estate market in New Hampshire. The reason for that is buyers now are facing much higher monthly mortgage payments than they were contemplating just 3 or 6 months ago. This is particularly stressful for those buyers who were planning to use a small down payment (FHA/VA buyers mostly). For those who were planning to buy up to their maximum pre-approval loan amount, they now have to adjust the max price downward greatly because of DTI (debt-to-income ratios). Higher rates/payments mean the borrower qualifies for a lower loan amount (thus price).
For those buyers/borrowers putting substantial down payments, such as 50%, the effect of higher interest rates is typically less dramatic.
And there are still a lot of cash buyers in our market, which means mortgage borrowers continued to get squeezed out in multi-offer situations. At Porcupine Real Estate, we are still seeing multiple offers on listings that are priced right, with homes in good condition.
We expect prices to level off and perhaps start dropping a little bit. While hot markets in the Southwest (Phoenix, Las Vegas) and Southeast (Texas, Florida) are seeing a significant reduction in prices, particularly in new-construction homes, we have not yet experienced that in New Hampshire.
With mortgage interest rates now hovering around 7%, many buyers, especially first-time homebuyers, have decided to postpone their home search in expectation of lower prices next year.
Some market prognosticators believe the Fed will get skittish with worries of a greater recession and reverse course by lowering interest rates nominally. There is no way to know if that will happen.
Will prices drop next year? We don't know. There will likely be a slowdown during the holidays (November through January), but we suspect the spring market will again be active. There are still people moving to New Hampshire, flush with cash from the sale of their homes in other states, so demand continues to outstrip supply.
Our advice:
Be patient and selective, ready to pounce when the right one comes along
Get a new pre-approval letter from your lender if you were qualified more than a couple weeks ago
Have frank and frequent discussions with your agent and your lender about the fast-moving market
Consider buying a duplex, where rents would help offset the higher monthly payments
Keep saving for a larger down payment if possible
Multi-Family and Investment Property
We are in a really weird market right now. The debt market is volatile yet sellers' expectations are still high. Cap rates remain compressed (in most markets) and it's difficult to find deals that work for both buyers and sellers. Rents continue to rise and occupancy rates are at record highs, so investment property buyers are underwriting deals based on market rents, often planning to raise rents or remove tenants upon acquisition.
Investors are willing to accept a lower ROI now as long as the building still cash flows. With short-term rental (Airbnb) rates still high, many investors are converting long-term leases on units into an STR play. This can be a lucrative option.
Our advice:
Look for buildings with under-market rents
Don't be afraid of an ugly duckling property if "the bones" are good and it's in a good location
Shop around for the best rates among lenders