Porcupine Real Estate Blog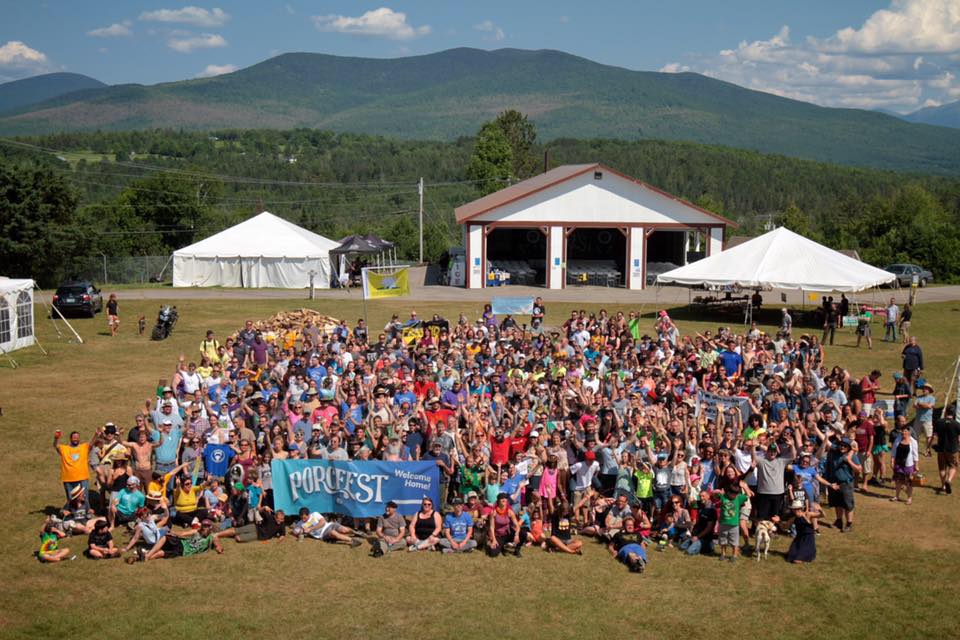 PorcFest 2022 Schedule
If this is your first time attending PorcFest, you won't want to miss our All You Ever Wanted to Know About Attending PorcFest webinar:
Tuesday, June 21st
10 am - Tiny Home Living in New Hampshire What does it take to live in a tiny home? Is it right for you? Advice and experiences from people who currently live in tiny homes in NH.
11 am - Thinking of Retiring in New Hampshire? Tips for 55+ & empty-nesters. We'll discuss social life, taxes, recreation, volunteering, and more.
Noon - Interactive Lunch: Retiring and Downsizing to NH Join other retirees, 55+, empty-nesters and more to learn more about retiring and downsizing in NH. This is a casual conversation so bring your own lunch and beverage.
1 pm - Buying Rural Land in NH There are many factors to consider when buying a piece of land, especially if you plan to build on it.  We will explore the process, pitfalls, and potential.
2 pm - Multi-family and Investment Properties Opportunities abound for real estate investors in New Hampshire.
3 pm - Parenting in the Free State - What is respectful/peaceful parenting? How does it look in everyday life? Hear how peaceful families use connection instead of coercion to raise the next generation of critical thinkers.
4 pm - Moms for Liberty Moms For Liberty is a non-profit organization dedicated to bringing accountability and transparency for all students. We fight for the rights of students and families to exercise freedom in education, and give a voice to those pushing back against collectivist ideology in the largest learning environment in America. Please join us as we discuss building new chapters and best practices for freedom in education activism.
5 to 9 pm - Game Night Join others for an evening of board games. We'll have a variety of tabletop games available to play. Drop in - come when you like, and stay as long as you want. This is a great way to meet people.
Wednesday, June 22nd
10 am - Zero down? All About Financing Options An interactive discussion on the range of financing options for real estate buyers and investors.
11 am - Homesteading and Sustainable Living Everyone can be a homesteader with the right state of mind. Learn how to implement homesteading principles and sustainable living practices regardless of skill level or living situation (from apartment living to acres of land).
Noon - Interactive Lunch: Politics in NH Free State Project participants are moving the needle in the right direction in the NH legislator. Learn more about the important work they are doing.
1 pm - Off-Grid Living Why do people choose to live off the grid? How do you start?  What are the major drawbacks and advantages?
2 pm - Debate: Which Town is the Freest? Freest towns in the freest state: where to live for maximum "liberty in our lifetime." Discuss which towns offer the lightest touch by government do-gooders when we just want to be left alone.
3 pm - After the Closing: What You Need to Know A panel discussion with experts on property maintenance and improvements and what's different in New Hampshire.
4 pm - Is New Hampshire the Freest State for Education? Join us for a discussion with education experts as we cover the top liberty legislation for homeschooling, charter schools, educational tax credits, EFAs, private schools, and more!
5 pm - How Do I Buy a Home in NH? How to navigate this crazy market when purchasing real estate -- pitfalls, potential, and pro tips.
6 pm - Jobs in New Hampshire Interactive Discussion Securing employment is one of the biggest obstacles to making the move. And we can overcome it. This panel discussion will include different company and industry perspectives, and actionable tips on approaching your search, followed by a networking mixer with other professionals.
Thursday, June 23rd
10 am - House Hacking: How to Live for Free! We'll cover topics like exactly what it means to house hack, why you should consider doing it, creative ways to house hack, financing options, actionable steps to start your house hacking adventure & more!
11 am - Property Rights in Real Estate Do you really own your property, or just leasing it from the government? We'll chat about property taxes, zoning, landlord-tenant laws, and more.
Noon - Interactive Lunch: Ask a Realtor About Buying Land Questions about homesteading, building, zoning, and more? Join us for this interactive lunch.
1 pm - Help! How Do I Educate My Child in NH?We'll talk with leaders in educational choice to learn about schooling options in New Hampshire, covering topics like educational options for K-12, the Children's Scholarship Fund, EFAs, everything you wanted to know about homeschooling, best towns to fit your educational needs and so much more!
2 pm - Medical Freedom & Privacy Join host Mark Warden and special guest Rep. Leah Cushman to discuss jabs, masks, religious exemptions and legislation in the Free State.
3 pm - Airbnb & Short Term Rentals Investing Real estate investing with Airbnb and short-term rentals.
4 pm - The Truth About Old Homes Home inspector Dustin Dodge and Porcupine Real Estate Associate Broker Constance Spencer will talk about common issues in old homes, things to look out for, and building techniques and materials from the past.
5 to 7 pm - VIP Event (by invite only)
Friday, June 24th
10 am - RV Living Learn the ins and outs of RV living in the Free State. We will discuss topics like: where do you park? Can I really boondock? Is it possible to live in an RV full-time with kids? Where do you put your poo?
11 am - Buying Land in NH - More Hassle Than It's Worth? Real estate agents Aubrey Freedman and Mark Warden discuss the good, bad, and ugly of buying raw land for building, investment, or recreation.
Noon - Mix and Mingle with Other Singles Find yourself looking for love at PorcFest? Meet other singles and make some friends!
1 pm - Cryptocurrency and Investment Property Mark Warden will discuss his experience selling three properties for bitcoin and what opportunities lie ahead for the intersection of crypto and real estate.
2 pm - Can You Still Get Rich with Crypto? Crypto pros Bruce Fenton and Joel Valenzuela talk about best alt coins, NFTs, bull vs. bear markets, whether to hodl, and more.
3 pm - New Movers: Ask Other Movers Anything Meet recent and new movers to learn tips, tricks, and caveats on relocating to New Hampshire. Topics include social life, jobs, politics, taxes, zoning, car registration, internet, and cellular service, dining choices, and more.
4 pm - Women of Liberty - Women make it happen! Come hear from women who are passionate about pursuing liberty in our lifetime.
6:30 to 8:30 pm - Return of the Cajun Shrimp Boil 
Saturday, June 25th
10 am - State of the Real Estate Market in NH Join brokers Mark Warden and Constance Spencer of Porcupine Real Estate for a market update and crystal-ball discussion of where we're going from here.
11 am - Airbnb & Short Term Rentals Investing Real estate investing with Airbnb and short-term rentals.
Noon to 2 pm - Meet the RegionsJoin us for an open house to ask agents and representatives from all the regions of New Hampshire about their experiences moving to the Free State. Bring your questions about schools, taxes, moving, jobs, and anything else you want to know about.
6 pm to 9 pm - Spontaneous Order Dance Party Remember Buzz's Big Gay Dance Party and how awesome it was? How you thought there'd never be another event to compare to it? Well, you were right. Porcupine Real Estate will provide music* and room for dancing. You provide all the energy you can muster after the best PorcFest ever. *Music selections based on audience energy - if y'all are tired, we'll play classical and you can lie down and nap.